In Atlanta, Georgia, USA there is a carpet company founded in 1973, which operates under the concept of sustainability, creates a modular system with cutting-edge market insight, and conquers many designers and architects with unique designs. It's Interface.
Interface is committed to creating + Positive spaces and using better products to make its residents happy both physically and mentally.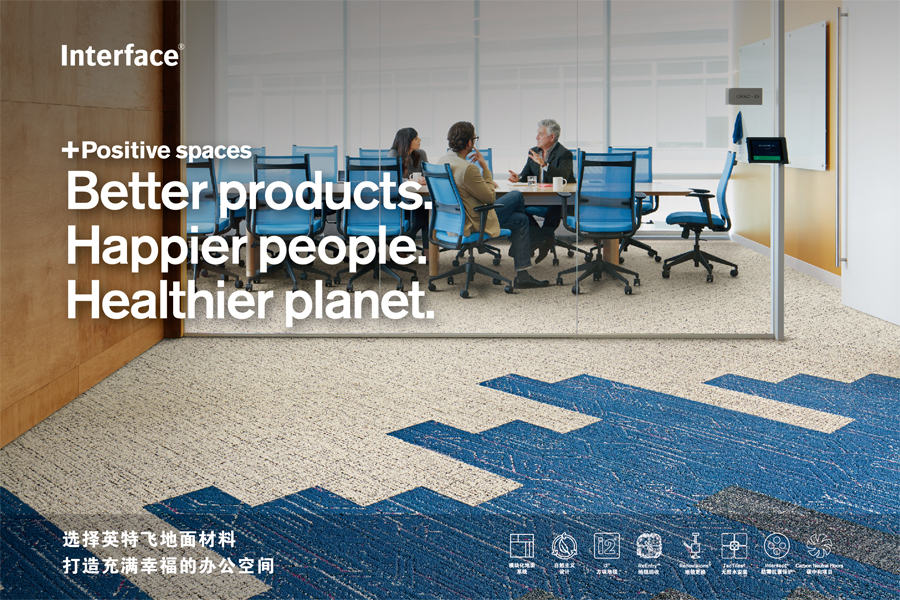 In 1994, a customer asked what Interface is doing for the environment. Not having an answer at-hand, Interface's chairman and CEO Ray C. Anderson reads The Ecology of Commerce, by Paul Hawken, and shifted the company's strategy, aiming to redirect its industrial practices to include a focus on sustainability without sacrificing its business goals. Some called us crazy, others naive. Yet today, our waste-to-landfill per unit is down by 92%, and energy use per unit has dropped by 39%.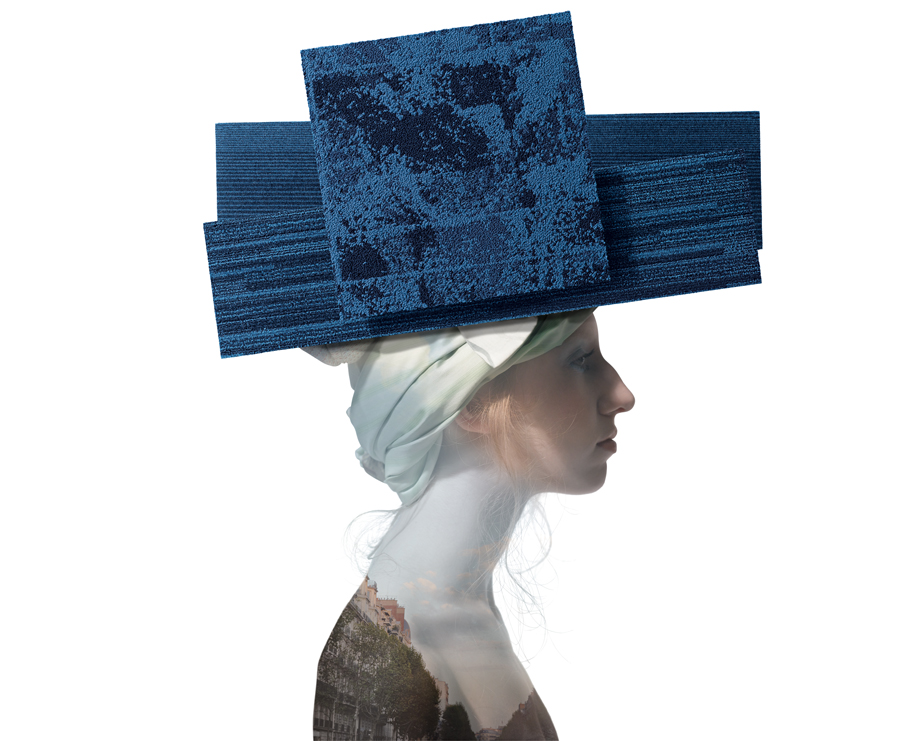 Our ReEntry™ program uses innovative technology that gives us the ability to cleanly separate and recycle the face fiber and backing of carpet. We also recycle other brands' carpets, through carpet recycling, no waste materials will end up in the landfill. Products designed and manufactured with a full color spectrum of post-consumer content fiber and our post-consumer backing - GlasBac ®RE. Now all Interface products realize carbon neutral, it's our Carbon Neutral Floors™ - we have achieved this goal through the reduction of their carbon footprint by over 60% and offsetting the remainder through the purchase of carbon offsets.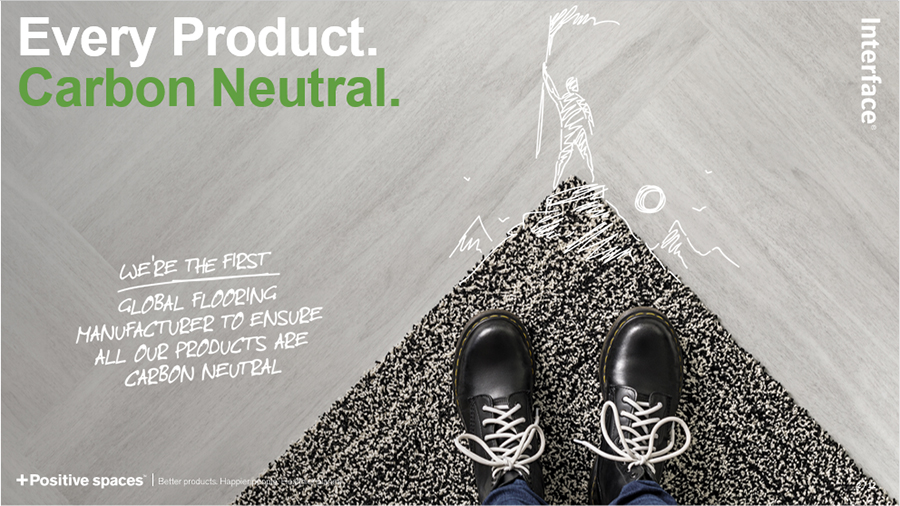 Interface successfully operate in more than 110 countries/regions in five continents, provide high-quality materials and products for customers for customers all over the world.
As flooring materials supplier, Interface have 5 segments – corporate office, hospitality, education, health care and retail. Modular carpet system(carpet tile cooperate with LVT) helps customer solve complex decoration needs and meets various budgets. Interface offers carpet and LVT products that are the same dimension. We also don't require transition strips, so designs can move from hard to soft with ease.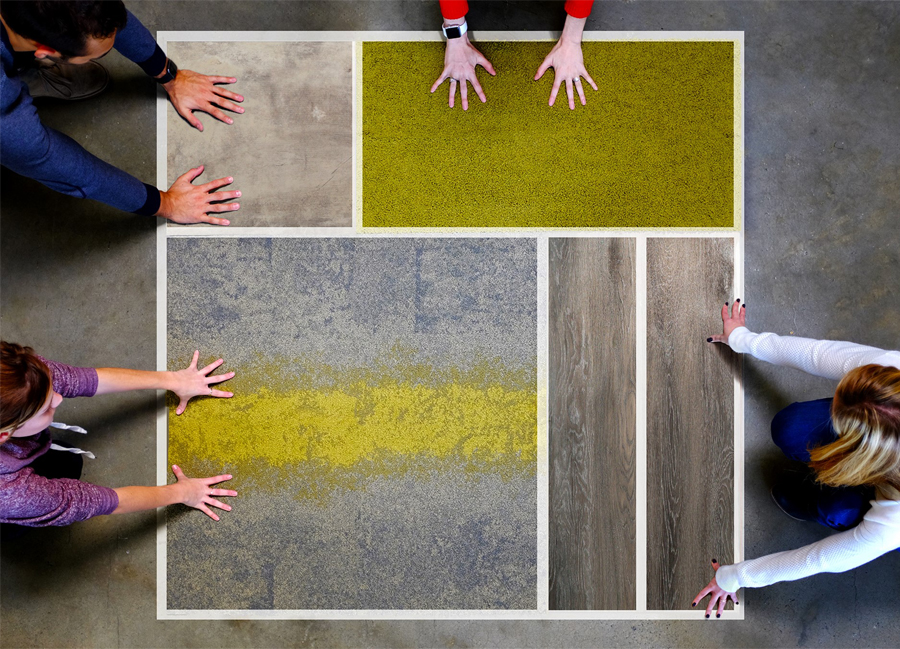 The product design of Interface not only follows the principle of Biophilic, but also brings natural elements to the interior space. And Interface provides customized services, our professional concept design team will control the color, pattern and fashion trends.
Interface patented technology TacTiles™ no glue installation, antimicrobial and soil/stain protection system Intersept® and Protekt ²® also reflect the technical and characteristics of the product. We offer QuickShip service and 15 years warranty, you could quicker and better live and work in +Positive spaces created by Interface.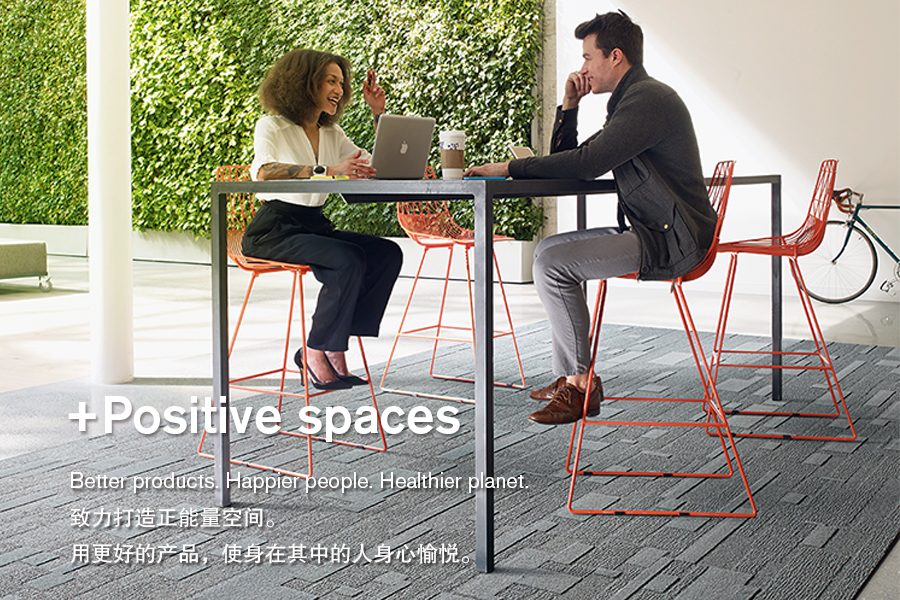 We will continue to use our unique product design and sustainable development concept, lead the industry to actively change and innovate.
Click here to learn about Interface's full range of products.