Journey to Upon Common Ground
With an ever-increasing consciousness of the need to connect with nature, we look to the land's traditional custodians for guidance. The Upon Common Ground collection centres on exploring Place and the deep connection First Nations people have to it.

Interface seeks to learn from the history and cultural significance of the land and understand our role in contributing to the development of healthy natural environments and productive communities – and in doing this, we will contribute to a sustainable future for all.

We are committed to finding common ground with First Nations people as we believe together we can make a positive and lasting impact on our environments.
Gallery
Undulating Water, Spinifex, Escarpment, Spinifex Neutral, Ashlar
Palettes Inspired by First Nations Landscapes
Desert
The Desert palette is inspired by the iconic red sands, the sage shrubbery and the cooler tones of the vast and cloudy lakes.
Saltwater
The Saltwater palette is inspired by the movement and transition of water along the coastline creating the different tones of blues, showcasing the textures of the sand grains and ochre rock once the water retreats.
Rainforest
The Rainforest palette is inspired by the deep greens in the vast tree canopies and the rich browns from the thick and twisting vines of trees. Golden yellow is introduced from the dried fig tree leaves scattered across the forest floor.
Freshwater
The Freshwater palette is inspired by the different compositions found in the rock, mud and sand, the vivid green foliage from the lomandra native grass that grows abundantly on the riverbanks and the reflecting colour as the shallow water ripples.
Spinifex
The Spinifex palette is inspired by the yellows, golds and reds of the plant, once stripped off its outer coat. Accents of deep green are scattered through, indicative of the vibrant shrubs as they coat the arid land.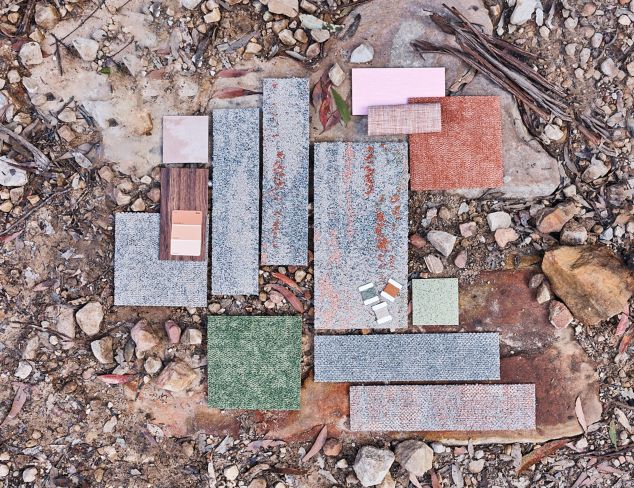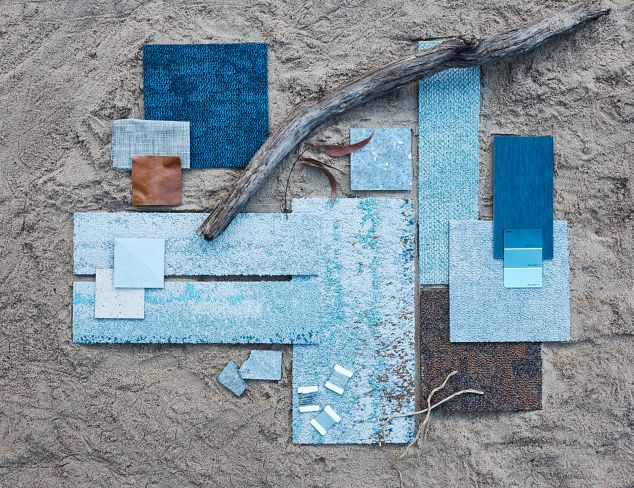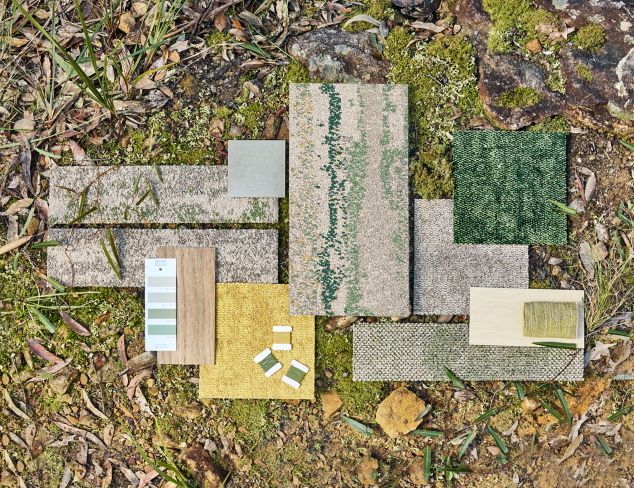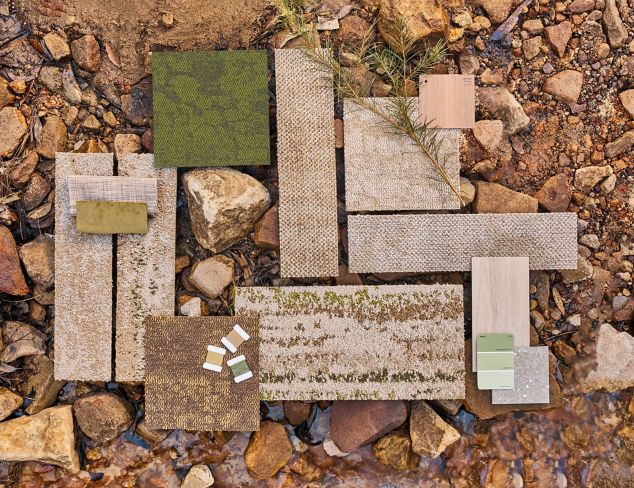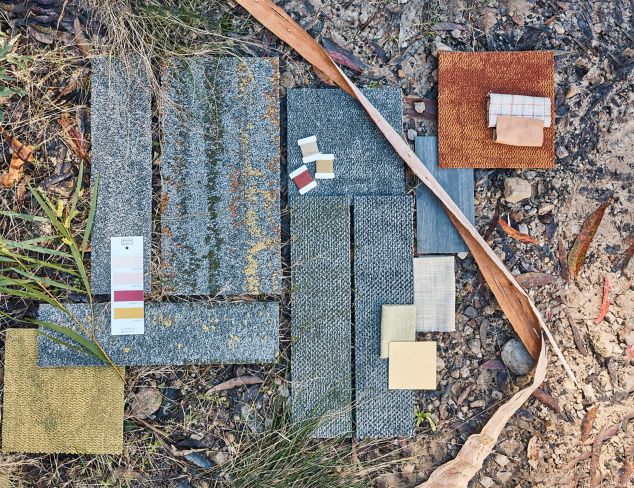 5 Biophilic-Inspired Carpet Tile Designs
Waterways and textured sands inspire Sandbank, Shallows, and Undulating Water. Dry Bark showcases weathered tree bark. And, Escarpment captures the beauty of stone cliffs.
Some journeys have a clear starting point and a destination in mind. This journey is not one of those.
This is the story of who we met, what we learned and how we used that knowledge to enrich our understanding of First Nations people, whilst exploring what inspired learning spaces can be, and how we could help realise those spaces for the benefit of all Australians.