A Look Back: Interface's Sustainability Journey
Our Sustainability Journey: Mission Zero®

Our journey started in 1994 with one person, our Founder and Chairman Ray Anderson. Ray challenged our then 21 year old company to adopt a bold vision, one that required new thinking and a new model for business. We didn't have a map, but Ray's vision was a compass for our journey. As we progressed on our journey, a passion for sustainability took hold with our people and our company was transformed. This new model would later become known as Mission Zero, our commitment to eliminate any negative impact we have on the environment by the year 2020.

Setting the Stage
Interface®, began in 1973 when our Founder Ray C. Anderson recognized the need for flexible floorcoverings that would support the emerging technologies of the modern office at the time. Over the years, we have grown our core business and expanded through more than 50 acquisitions manufacturing on four continents and sales in more than 110 countries.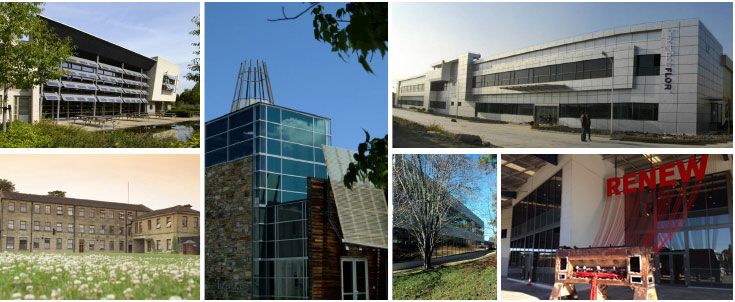 The Epiphany
In 1994, while preparing remarks on Interface's environmental vision for a company task force meeting, Ray Anderson, experienced a fundamental perspective change. Seeking inspiration for his speech, Ray read Paul Hawken's "The Ecology of Commerce" and was deeply moved — an experience he has described as an epiphany -- his "spear in the chest" moment. It awakened Ray to the urgent need to set a new course for Interface toward sustainability.

Eco Dream Team
When Interface began our sustainability journey, we needed help to understand sustainability and what it meant for our business. We knew that creating a roadmap would require the expertise of many - authors, activists, scientists, and entrepreneurs whose progressive thinking would help us. We called that group our Eco Dream Team and they were responsible for helping us create a framework for applying sustainability to our business. These are the visionaries whose varying perspectives served to advise and challenge us.

We still rely on the input of some of these environmental thinkers today, tapping into their views on what a sustainable future looks like. We believe our journey is made richer and more effective with the perspectives and ideas of those outside our company.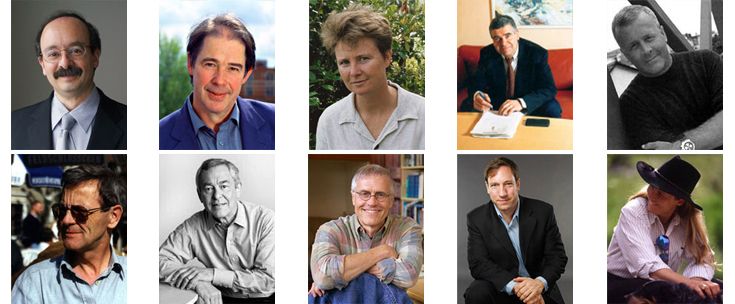 The Natural Step: Building the Model
What does sustainability mean in the context of our take - make - waste manufacturing business? What does it mean to run a business sustainably? Led by Ray, we began to view our business – both the process and the products -through a lens shaped by the principles of The Natural Step, an international non-profit organization working to accelerate global sustainability. Started in Sweden under the leadership of Dr Karl Henrik-Robert, The Natural Step's teachings are rooted in science, specifically, four system conditions that Dr. Robert deems necessary to maintain the quality of living systems on earth. Interface became the first corporation to adopt The Natural Step principles in the United States and we continue to use these guidelines as our business evolves.

The Interface Model: The Prototypical Company of the 21st Century
From the beginning, we knew that a sustainable Interface would look different, but there was no blueprint in business. As we have learned, there is in nature. We asked ourselves: If nature designed an industrial process, what might it look like? The fundamentals of nature became guides for how to run our business - using renewable energy, fitting form to function, recycling everything, creating no waste. Using these lessons, we set similar goals for our business, to run on renewable energy, to eliminate waste from our operations, to recycle and then reuse the materials from our products.

We suggest that a company that is aligned with these principles is the model for the sustainable enterprise of the next industrial revolution — The Prototypical Company of the 21st Century — and it is the company Interface is evolving toward.




The Interface Framework: Mount Sustainability and the Seven Fronts
To our founder and Chairman Ray Anderson, the journey to a fully sustainable company would be like summiting "a mountain higher than Everest" – difficult, yes, but with a careful and attentive plan, not impossible. This image of a mountain resonated with our people and became known as Mount Sustainability – a symbol we use to describe not just the size but also the scope of our mission. Interface initially identified seven key areas - the "Seven Fronts" where it needed to progress to achieve the vision of Mount Sustainability. These became key areas where we track and measure our progress.

| | |
| --- | --- |
| Front 1 - Eliminate Waste: | Eliminate all forms of waste in every area of business. |
| Front 2 – Benign Emissions: | Eliminate toxic substances from products, vehicles and facilities. |
| Front 3 – Renewable Energy: | Operate facilities with 100% renewable energy. |
| Front 4 – Close The Loop: | Redesign processes and products to close the technical loop using recovered and bio-based materials. |
| Front 5 – Resource Efficient Transportation: | Transport people and products efficiently to eliminate waste and emissions. |
| Front 6 – Sensitize Stakeholders: | Create a culture that uses sustainability principles to improve the lives and livelihoods of all of our stakeholders – employees, partners, suppliers, customers, investors and communities. |
| Front 7 – Redesign Commerce: | Create a new business model that demonstrates and supports the value of sustainability-based commerce. |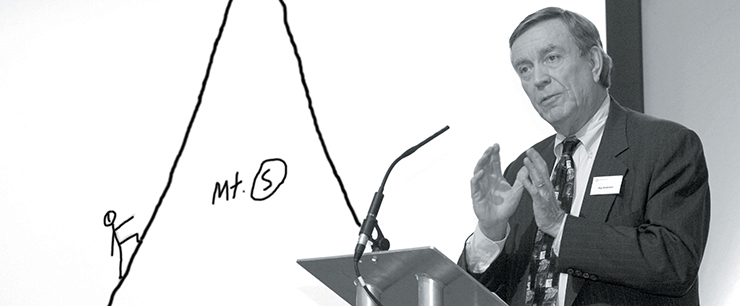 Measuring Progress: EcoMetrics™ and SocioMetrics™
The Interface sustainability journey is made more focused by measuring our progress. How far have we come? Where are we moving quickly? Where are we lagging behind? In 1994, we created a metrics system to track our progress toward our sustainability goals. Ecometrics looks at the material and energy flows in and out of our company – looking at what we take in, in terms of materials and energy, and measuring what comes out, in the form of products and waste. Key metrics include: waste reduction, energy use, renewable energy, carbon emissions, and water use.

We also measure our company's impact on people – our associates and the communities we serve. SocioMetrics collects data in several key areas that measure our social capital or investment in people as a company. This takes into account the time and investments we make in sensitizing and educating others on sustainability, in philanthropy and in volunteering.

2020 and Beyond: Taking on Our Next Bold Mission
From the beginning, we understood that sustainability had to be addressed from a systems perspective or a "whole company" approach. Over the years as this commitment to sustainability reached all parts of our business, it evolved into a shared mission: Mission Zero. Mission Zero is a journey of constant progress.

What's next? In the future, we hope to not only change our business, but help others to change theirs - beyond the collaborative networks we participate in today. We hope for Interface to become a restorative company, giving back more than we take. We believe in the power of influence to restore both our economy and our environment. We think the lessons we've learned have relevance for others, so we talk about our journey every chance we get.